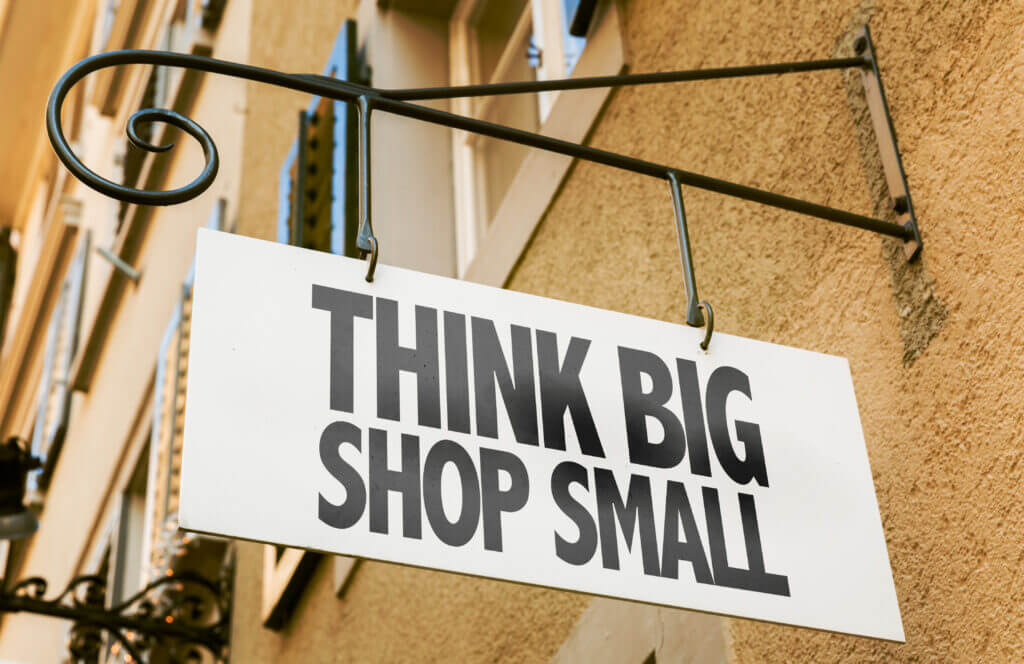 For Small Business Saturday, we thought it would be cool to share our Top 7 Small Businesses in 2019. If you are local to the Elgin, IL area, you may have visited or even heard of these businesses. This list features businesses from many genres, from food and wine to skincare and shopping. We would never share a place that we haven't been or frankly have tried all of their products. 🙂 Ready?! Here we go!
Want a good cup of joe with AMAZING staff?! Calibre is not only a place to have great coffee from around the world but the staff is absolutely amazing. During the summer we love the classic 'Cafe con Leche'.. and during the colder months, order up a 'Leanna' with oat milk or a Lavender White Mocha. Located in the South Barrington Arboretum, it's a great spot for anyone local! A little fun fact: that is the owner of Luxe Media, Stephanie in the Calibre shot holding her cup of java. 🙂
Klein's Farm and Garden Market
With now two locations in Elgin, Klein's farm and garden market is a one of a kind place, known for their flowers and produce. What we love is their monthly produce menu of what is available. If you like to eat in season or want to buy the freshest produce, definitely make this a part of your grocery stop! They sell many other in season items. Just recently we scooped up our real Christmas tree as we do every year. Go check out Klein's if you haven't already!
Their mission? To provide the community with a unique, locally sourced farm-to-table dining experience where there food is always fresh and you leave feeling like family. As a continuous customer, this is definitely true! For an appetizer, get the bleuroot flatbread, for an entree try the sriracha bourbon pulled pork filled steamed bao buns, or the smokey spiced & bourbon maple glazed wild line caught salmon. Finish with dessert and the try seasonal homemade Gelato. Top it all off with a delicious, one of a kind lavender lane tini. Who are we kidding though, everything is good on the menu. Trust us, we have had just about everything. Located in West Dundee, bleuroot is that farm to table restaurant that will have you coming back for more.
Do you consider yourself a sushi aficionado? Bangkok Thai and Sushi offers authentic Thai and Sushi! Our favorites include the Panang Curry, Buba roll, Sumo John Roll, Black Dragon Roll and Pad Thai. Top it off with a hot tea or plum wine and you're set! The staff here is really great and completely affordable! If you really want to go big or go home, get their Sushi boat!
Yes you read that right. Wine Shop At Home. Whether you like sparkling, sweet/dry white or sweet/dry red wine, this company has most others beat! We have been repeat customers, wine club members and are friends with amazing Team Leader Cindy! Think of this wine as wine that is made without all the junk. There are no extra additives which is what gives us the headaches or stuffy feelings when you drink a glass of wine. Dare we say it's a healthy wine?! 🙂 Some of our favorites include the Sparkling Rosé, Tannat, Adorn, Cabernet Franc, Credia 2018 Monterey Gewürztraminer and the Table Red. Great for gifts or just to pair with a meal.
St. Charles Florist & Boutique
St. Charles Florist is a one of a kind shop. They specialize in fresh flowers, original decor, and unique gifts for any occasion. They also carry the cutest boutique items such as clothing, accessories and fragrance. My oh my can we spend time in this place! It's definitely a gem. Stop by the coffee house across the parking lot where you can get handcrafted coffees from Hawaii. Then head to the boutique for some shopping. You won't regret it!
Joyful Season's is a natural beauty and body care product company. We are very conscious about the products that we use daily, and their products are amazing. Our top favorites are the Anti-Aging Skin Restoring Serum, Soothe on Salve and their Honey Turmeric Facial Bar. Again, one of those companies that does not have a bad product in stock. Whether you are looking to upgrade your skincare or need to gift a family member or friend over the holidays, Joyful Seasons's products are it!
There you have it folks! Our top 7 small businesses in 2019. Stop by each one when you have the chance. We want to encourage you to think big and shop small today. Support your local small business owner!