LUXE Media Marketing is a Southwest Florida marketing agency located in Cape Coral. We collaborate with companies and organizations who want to make a big impact in the marketplace and let their message shine .
Luxurious digital marketing and communication services for forward-thinking brands.

Having a skilled Social Media manager is crucial. By representing YOUR brand online with the use of social media we will help you reach your goals.

Spruce up your marketing with video that will captivate your audience. Stand out from the competition and drive more traffic to your business.

W'ell start you out with a custom logo design then utilize it throughout the rest of your brand identity. Custom business cards and other print collaterals.
Whether you need a website for your e-commerce store, blog or growing business, Luxe custom web development has you covered.

Print Design & Collateral
Whether you're needing business cards, brochures, or signage,  our print services offer a personal  experience tailored to your needs.

Branded apparel and promotional products all of your  business needs are at your fingertips with LUXE. Just let us know what you need.
We work diligently to help you create the ultimate online strategy, tailored just for your unique plans and goals. Discover the #Luxe experience!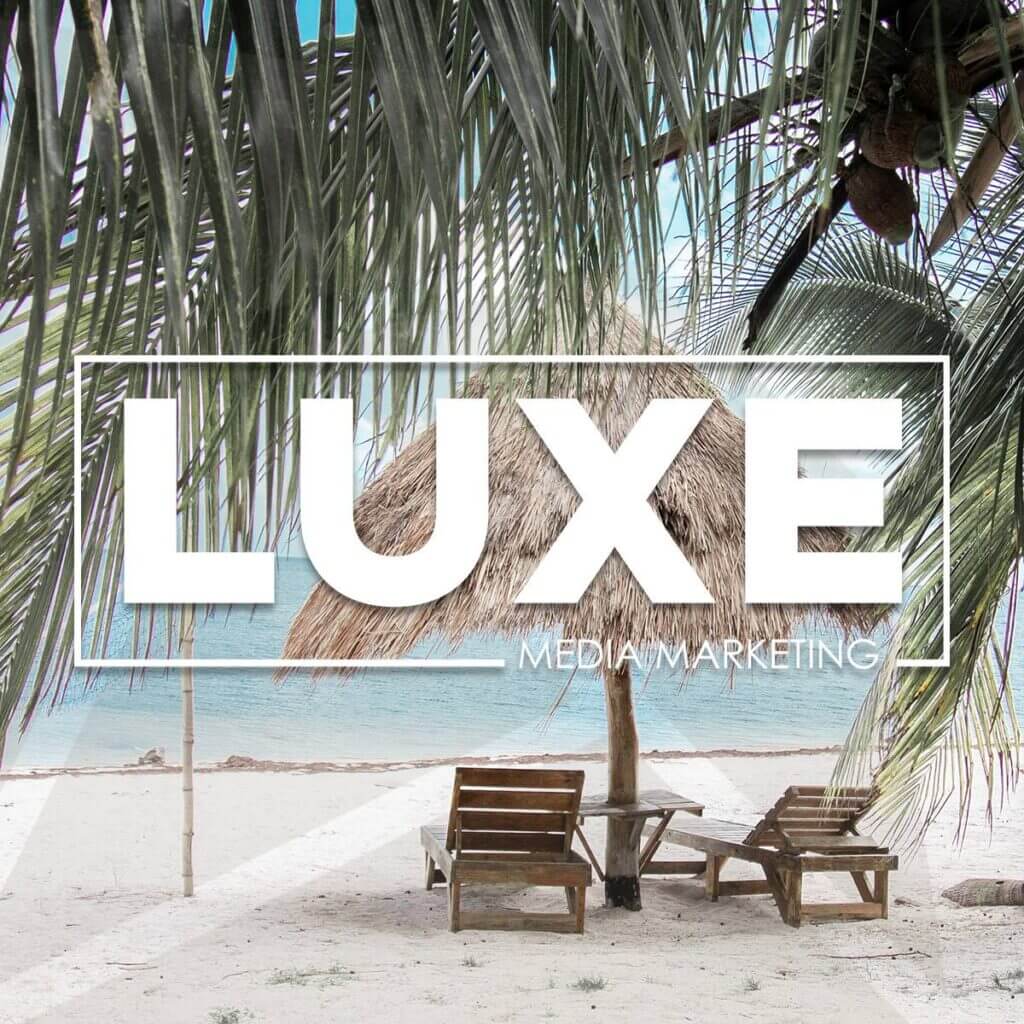 Luxe Media Marketing is a marketing agency that specializes in Social Media Management, Branding, Website & Logo Design and MORE! We originated from Chicagoland and now have a location in Cape Coral, FL. We have serviced clients throughout the US, Europe and Canada. Our focus is our clients, helping them find their branding voice. Each plan is completely tailored to each business we work with. Our high satisfaction with our clients is our upmost priority and it shows in our work!
Experience how Luxe Media Marketing is different by checking out our services page. 
We look forward to working with you!
"Stephanie Person has been a joy to work with and has majorly contributed to helping me stay connected with my Facebook fans and Twitter followers! She is honest and trustworthy and I would trust her with my business in a heartbeat. I loved that I could leave the country feeling confident (and relieved) that she had everything under control. I highly recommend Stephanie to anyone who is looking to establish new clients for their business and anyone who is trying to connect with their fans!"
"The biggest benefit we have had from working with Stephanie Person, is that she has personalized/customized our media pages. We no longer look like a "cookie cutter" practice, and gave us the polished look that goes with the quality of work Dr. Paresi delivers to his patients. Her professionalism has helped us reach more potential patients, and helped them better understand our services. She keeps us current and relevant. And she is ALWAYS friendly and helpful no matter how "silly" the question may be.? Stephanie is 5 stars, don't hesitate to work with her!"
"I wanted a website that reflected me and the way my clients described our work together. Stephanie and Nicci nailed my vision the first time! They were efficient, enthusiastic, and so easy to work with. I'd absolutely use them again."
Treat your business to elegant digital solutions that truly elevate your brand. Take a look at how we elevate.
Website Development, video campaigns, and promotional product supply.
We have serviced clients throughout the United States, Europe, and Canada by helping them find their brand voice. Meet team LUXE and learn how they make a difference.