Raising Industry Standards Since 1973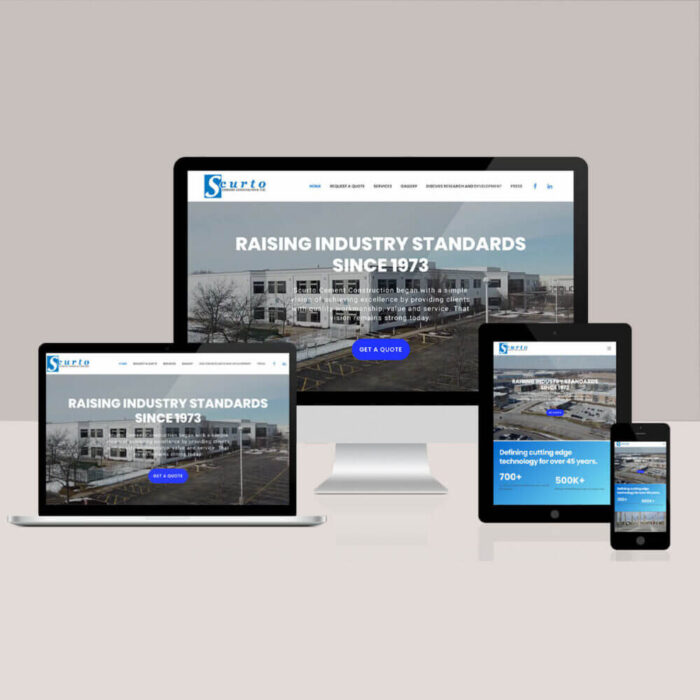 Scurto Cement Construction's  simple vision of achieving excellence by providing clients with quality workmanship, value, and service, required a web presence that reflected that same vision.  The team at LUXE Media Marketing  was able to put together an updated look that aligned with their vision. They have since taken their online presence to the next level with social media marketing and drone video/photography services. We have helped Scurto Cement capture the scope of their projects and share them with prospective clients and partners. 
Scurto Cement is known for large and unique concrete projects across the midwest. To capture the magnitude of their projects, drone footage is a must. Check out a small sample of our video campaign work!
Branded promotional products were created for Scurto Cement's client appreciation dinner. With the help of Team Luxe, we have access to over 300,000 promotional and apparel products. We can accommodate any size team, client or business. We work diligently to make sure your promotional products represent your business.